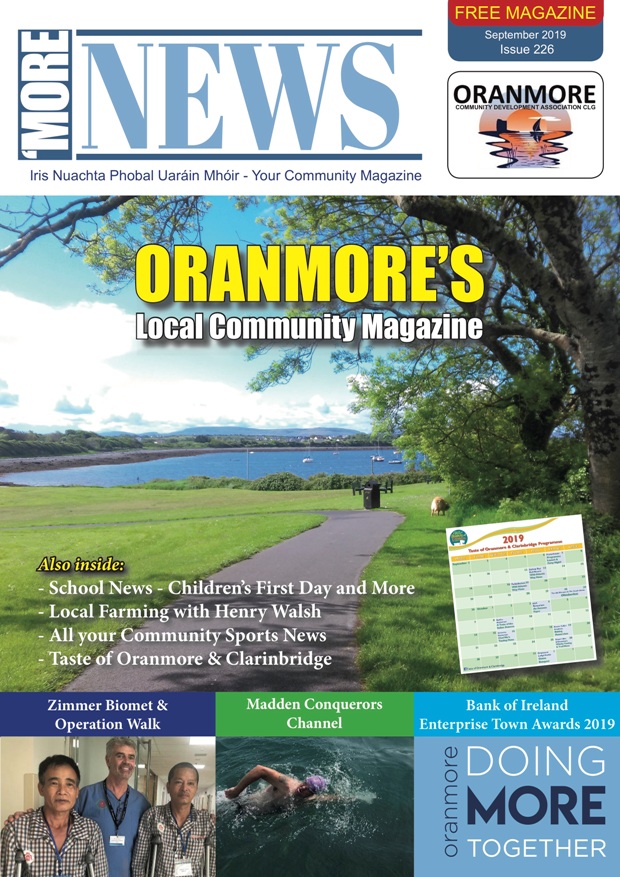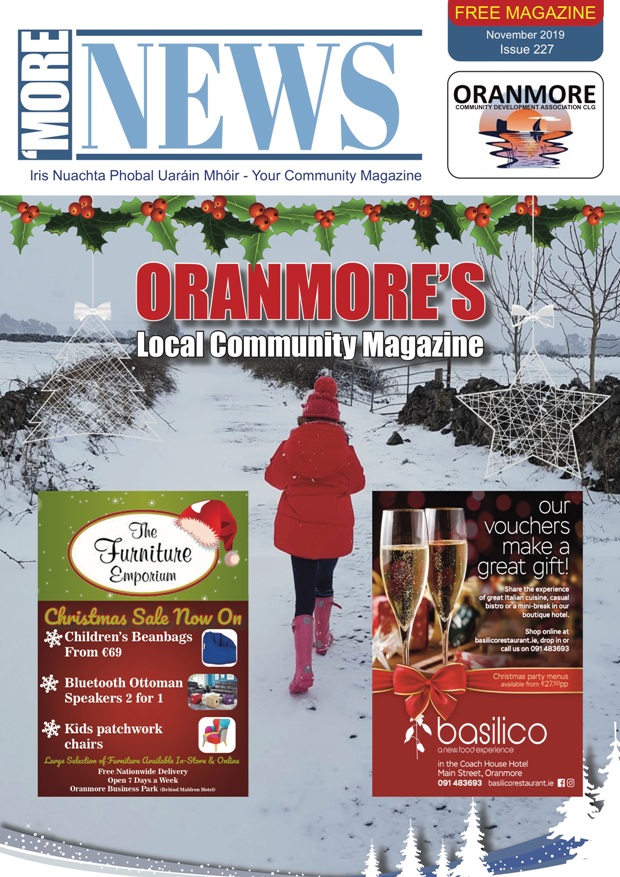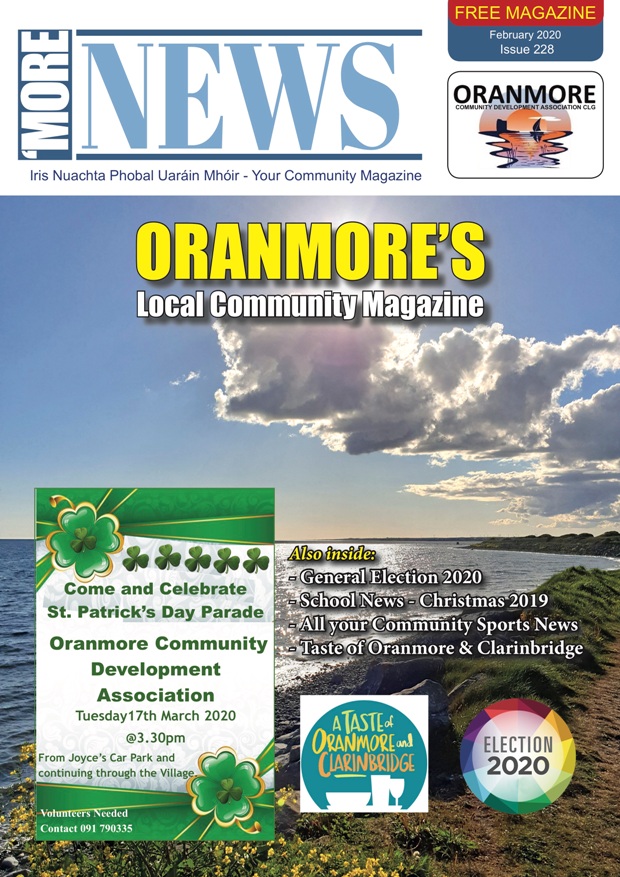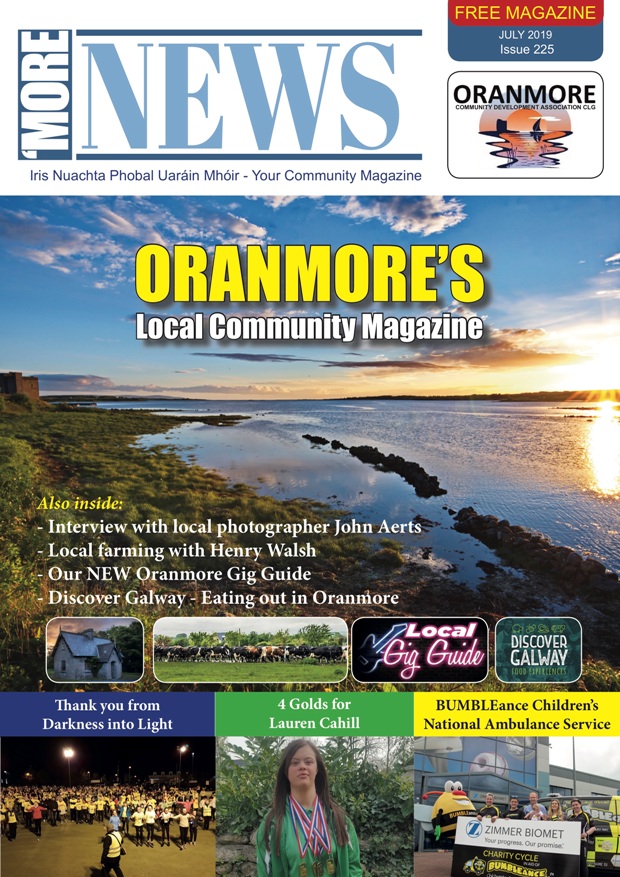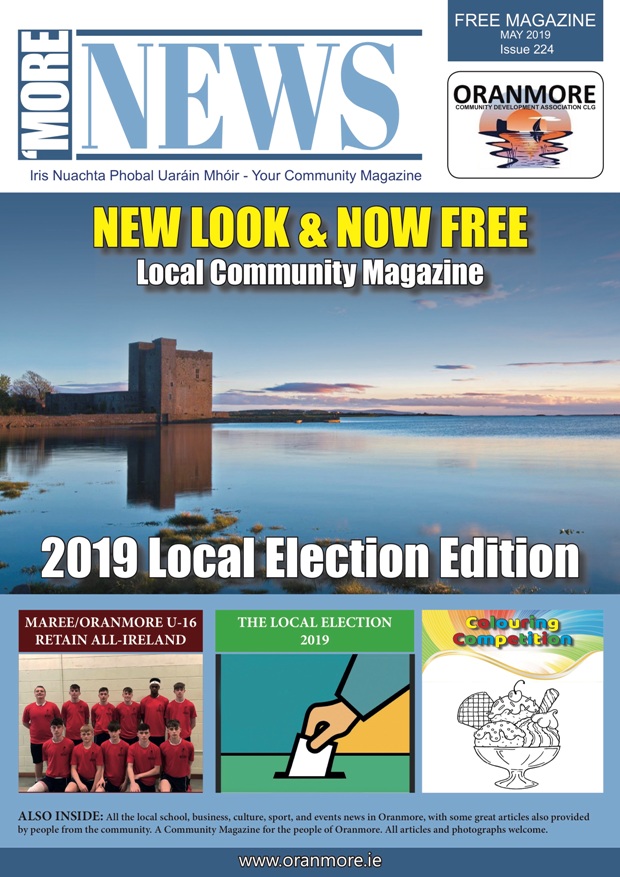 The 'More News, our local community magazine produced by the ORANMORE Community Development Association CLG (OCDA) was re-launched in 2019 with a new layout and upto 3,000 copies being delivered to local homes and businesses in the area.
The 'More News was first launched in October, 1995 by the Oranmore Community Development Association under it's then Chairman Ray O'Donoghue who has remained as Editor and proof-reader for all 223 issues to date. Initial production took place in a small office in Keane's Bar with a small team of young dedicated enthusiasts which included Michael Mulqueen as Managing Editor, Síle O'Donoghue as production manager, Paul Byrnes as Sports Editor, Leah Donoghue in Finance, Sheila Byrnes was the Advertising Manager, Marion Heery as distribution manager, Mary Conroy was chief news reporter, Linda Macken in accounts and with contributions from Colm Clancy, Gráinne Úí Ceallacháin, Elizabeth Byrnes, Henry Walshe and many more down through the years. Production usually took place on a Thursday night into the late hours (often after 4.00am), the finished copy was delivered to the printers Clódóirí Lurgan in Indreabháin early on Friday morning and the printed copies collected and delivered to the shops on Friday evening with copies also being sold before and after all masses. Interestingly, four members of the original team went on to pursue careers in the print and media industry.
Over the years, the production moved to the fulltime staff in the OCDA office with the responsibility falling to Jonathan Kent, Rose Flanagan and Anne Finn.
The 'MORE News Magazine provides a great opportunity for local businesses to support their community magazine while also promoting their own business to the people of Oranmore.