Welcome to Oranmore, gateway to the stunning west coast regions of Galway and beyond!
Located on Ireland's Wild Atlantic Way, Oranmore is a ten minute drive from Galway city and two and a half hours from Dublin city centre. Bus and rail connections are available.
Situated in a beautiful Atlantic bay, views and walks around the town provide some of the most epic landscapes and backdrops in the county. From the beautiful Rinville Park, through Maree and onto to the town centre, Oranmore offers a wide range of activities, accomodation and events for both visitors and residents.
From the very young at heart, and everyone in between there is something for everyone to enjoy once you are here. We hope that our website provides you with all you need to know to plan your trip to Oranmore and we look forward to welcoming you when you arrive. If you have any questions please feel free to contact us.
Have a great time in our lovely town and don't forget to come back!
Oranmore Twins with French Town of Clohars-Fouesnant
     What is Town Twinning?
Town twinning is a tradition that began after Second World War. International communities bond through new friendships, sports, the arts, business links and perhaps even through the co-operation of twinned towns to solve common problems. Mutual benefits are to be gained by both communities. A successful twinning link should involve every level of the community. Younger generations especially will benefit from enhanced understanding of a different culture, whilst also learning or improving their skills in a foreign language.
Where is Clohars-Fouesnant?
Clohars-Fouesnant is a small town in Southern Finistére in Brittany. It is 11km from Quimper and very close to the busting seaside town of Bénodet.
Why Clohars-Fouesnant?
The Mayor of Clohars-Fouesnant contacted the Oranmore Development Association to see if Oranmore would consider the possibility of twinning with his community. The Mayor chose Oranmore because a neighbouring town, Tremeven, had recently twinned with Monivea and he had received glowing reports of the experience and because he felt that there was a lot in common between Oranmore and Clohares-Fouesnant.
A group from Clohar-Fouesnant visited Oranmore on St. Patrick's week 2019. They had a wonderful time here. They were hosted by various families in the village and experienced our Irish hospitality. These hosts were invited to Clohars Fouesnant the following September. 
This is a voluntary organisation where guests are accommodated in people's home for free.
If you wish to become involved please forward your details including phone number, address and email to the following oranmoretwinning@gmail.com and a member will make contact with you.
Brazco Coffee Academy 
 Two sisters, Linda Lydon & Sinead Tormay run Brazco Coffee Academy and take great care in the craft of coffee making. All baristas are certified and dedicated to creating the perfect cup of coffee everytime. Brazco Coffee Academy source as much produce locally as possible. The also offer their art space for free of charge to local artists. Pop in for delicious food and coffee, the perfect place to relax with a good book! Located in the Shopping Centre, Carraig Láir, Oranhill, Oranmore, Galway. H91 Y6CR. Monday to Sunday 8am-5pm, Thursday 8am-4pm. 091792896.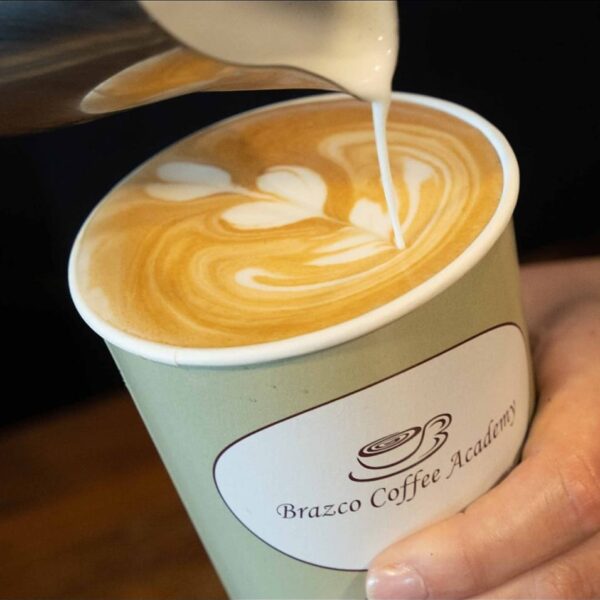 PoppySeed gourmet cafes operate daytime eateries focusing on a quality food experience where personality of people and food are the order of the day. Led by a team of four women linked by the ties of family, friendship and a real love of hospitality PoppySeed is a food business with real soul.Since 2007 PoppySeed has built a distinctive reputation for serving quality, fresh menu options led by flavour, taste and seasonality. The kitchen teams are led by qualified chefs and over 90% of items are produced on site. The menus are extensive with both wholesome and classic breakfast options, lunchtime options and heartier choices too. All pastries and cakes are produced in the dedicated off-site bakery and scones and breads are made fresh seven days a week! PoppySeed also offers a catering service to private and commercial clients, more details on our catering page. Castlecourt, 8 Castle Road, Oranmore, Galway. H91 PK02. Mon-Fri 8.30-4pm. Saturday 9am-4pm. Closed Sunday. 091795191.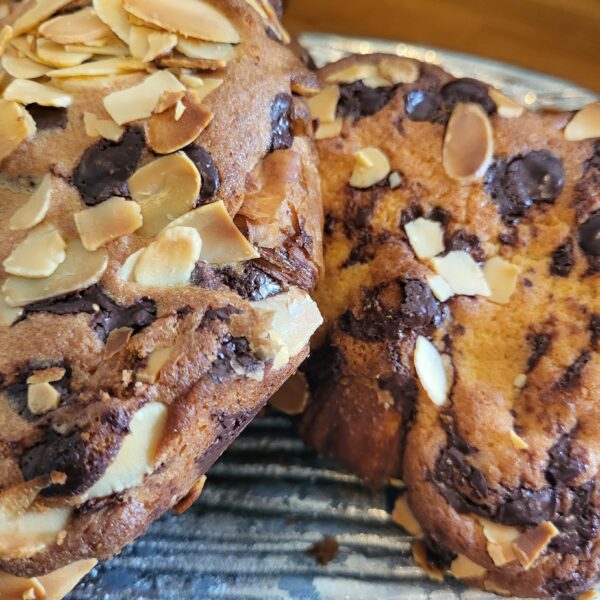 Delice Bakery & Coffee Shop
Delice bakery and coffee shop opened its doors in December 2019 and has been going from strength to strength. Situated on the Main St it's easy to find and just takes a moment of passing the big window for you to see the warm glow within and tempting treats on display. Delice prides itself on freshly baked goods coming fresh out of the oven throughout the day and straight out onto the counter. It has been known to have queues waiting for the delicious brown bread in the morning but not to worry if you're not an early riser, a second or third batch is done during the day. Delice is warm and welcoming, not over crowded, and with their friendly staff and tasty food, it's a must for a visit. Even the kitchen is open plan so you can see what's going on behind the scenes at any time of the day. It offers fresh and healthy all-day breakfast options along with hot and cold lunches or for those with not much time to spare you can take away freshly made to order hot sandwiches. For those that don't feel like cooking in the evening pop in on the way home from work and pick up one of our freshly made ready-to-go meals. Besides bread and tasty individual treats Delice also takes orders for Celebration Cakes whether it's for a Birthday, Christening, or any other type of celebration. And for you to enjoy the company of your guests even more and to take the stress out of cooking yourself Delice can offer you a vast range of dishes in multiple quantities to suit your needs. Main Street, Innplot, Oranmore, Galway. Monday to Friday 8am – 5pm. Saturday 9am-6pm. Sunday 10am – 5pm. 091 788 077.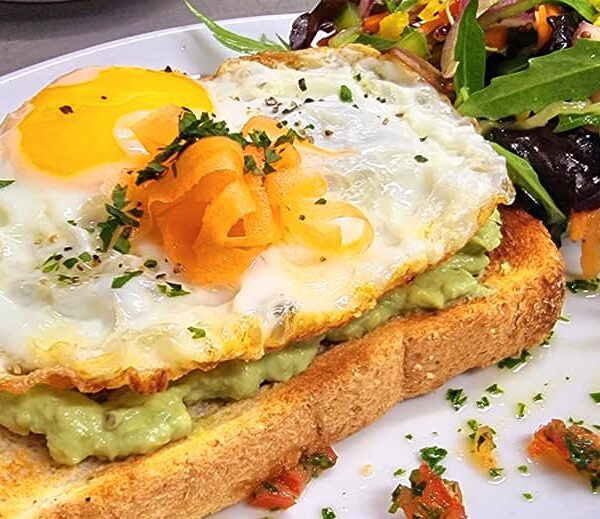 At Espresso 44 we pride ourselves on offering our customers the award winning Fixx coffee, available exclusively at Espresso 44. We work with the best local suppliers in Galway to bring you the tastiest cakes, sandwiches, snacks, fresh fruit, healthy treats and lots more, which is received fresh every morning. We believ that quality and taste should never be compromised even when it's in the form of grab & go food and drink. We offer a large range of milk alternatives, aswell as gluten free and vegan food. Marian House, an tSráid Mhór, Innplot, Oranmore, Galway. Monday to Thursday 7:30am – 4pm. Friday 7:30am-5pm. Saturday 8am-5pm. Sunday 9am-5pm.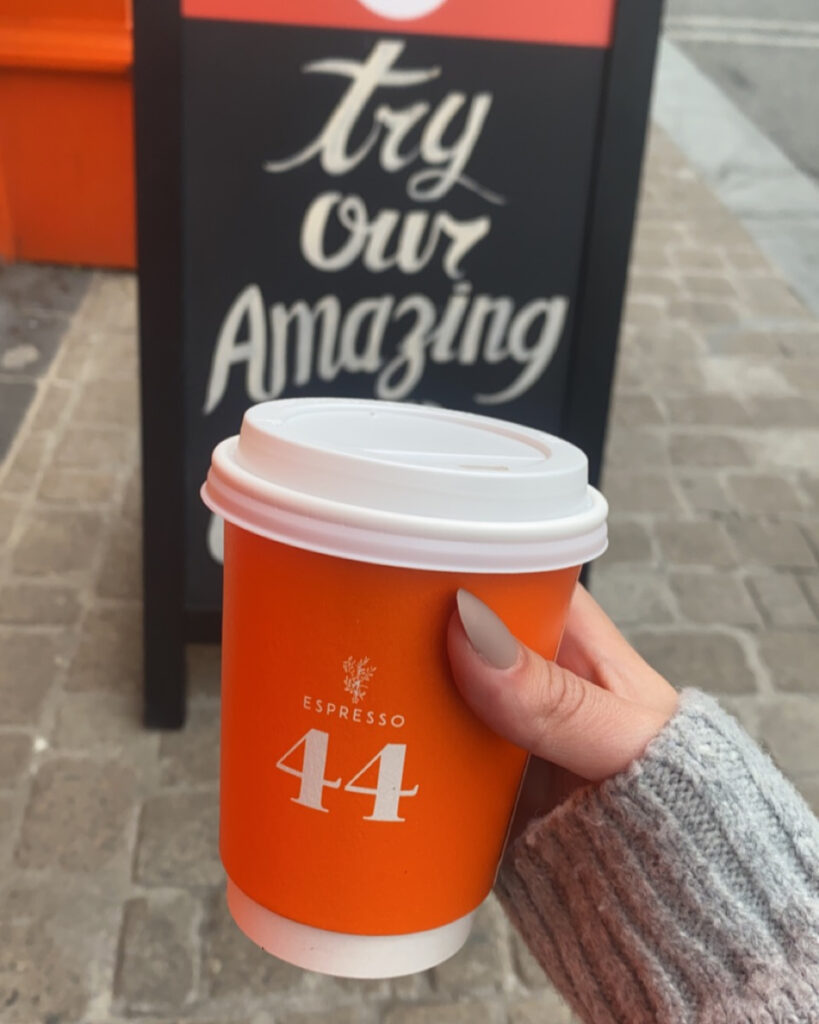 Roots Café & Bistro is an Italian-inspired restaurant, established with a desire to continue a long tradition of Italian pizza dough making and an aspiration to blend cuisines with fresh locally sourced produce. We aspire to fusion the finest strengths of both regions culinary delights. Building our foundations on traditional Italian recipes and a long established career in the local café and restaurant business.  Great atmosphere, excellent food and warm, welcoming staff – there's not much more you could ask for. With 9 locations currently open across Co. Galway, you're never too far away! Come in and enjoy breakfast, lunch, or dinner at your nearest Roots Café & Bistro. Unit 2, Ground Floor, Oranmore Business Park, Oranmore, Galway. Monday to Saturday 9am-5pm. Sunday 10am-5pm.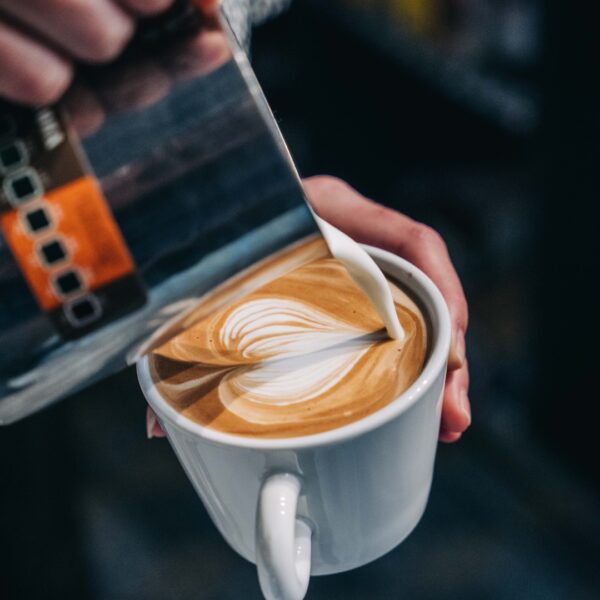 If you are looking for a cozy atmosphere, live music & sports, friendly staff, amazing pints, then The Olde Brewery is the place for you! The Olde Brewery is located on Main Street, Innplot, Oranmore, Galway. H91 NH31. Monday – Thursday 12pm-11:30pm. Friday 12pm-12:30am. Saturday 11am-12:30pm. Sunday 12pm-11:30pm. 091795608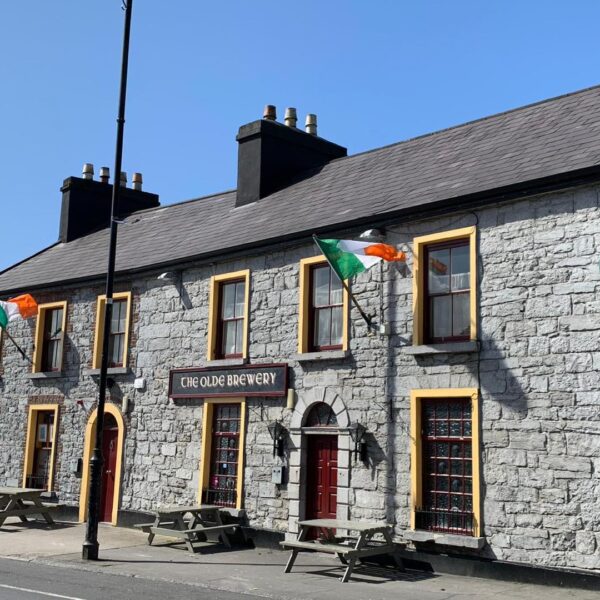 McDonagh's Thatch Bar was built in 1709. Until 1965, Guinness was bottled on the premises and it was the only newsagents in the village until the late 1960's. If Guinness and sports are your thing, then look no further than McDonagh's Thatch Bar! Located on Main Street, Innplot, Oranmore, Galway. Open 10am-12am 7 days a week. 091794111.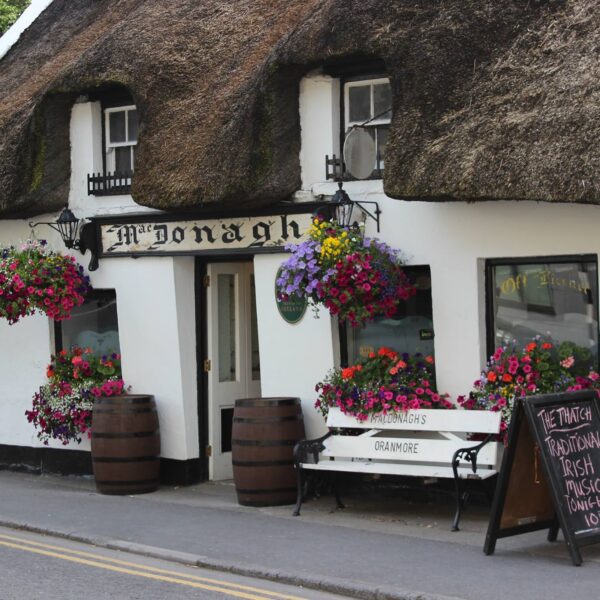 Da Enzo Ristorante Italiano
Da Enzo is a full service restaurant located in the heart of Oranmore. The restaurant features a full menu of reasonably priced "comfort" food influenced by home cooked Italian traditions, based on time honored recipes. Da Enzo's caters to all appetites with a wide range of tasty goodies like Pizza, Pasta, Chicken, Steak, Fish, & Homemade Italian Desserts like Tiramisu. Da Enzo's is ideal for families with kids looking to sit down for a nice relaxing meal or a fun time with Pizza and Ice Cream; even a romantic dinner for two, or for those that need to grab something quick on-the-go Da Enzo's take-a-way menu is perfect! Located in Unit 10, Howley Square, Innplot, Oranmore, Galway. Monday & Tuesday 4pm-9pm. Wednesday, Thursday & Sunday 12pm-9pm. Friday & Saturday 12pm-10pm. 091796984.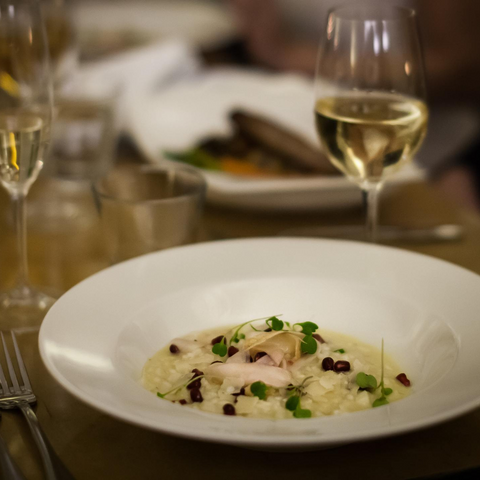 Launched in 2008, Basilico have enjoyed resounding success in offering customers an authentic Italian dining experience with a professional friendly service, quality and affordability. Paolo Sabatini, their executive Head Chef has made an extensive a la carte menu, appealing to a broad selection of tastes and budgets, with daily specials and a childrens menu available each day. All produce is sourced locally to create dishes that will enhance your dining experience. Fabiano Mulas and his staff will be available to answer any questions you may have. Their aim is to make your experience a memorable one! Located in Oranmore House, Main Street, Innplot, Oranmore, Galway. Monday to Friday 12:30pm-11:30pm. Saturday 12:30pm-12am. Sunday 12:30pm-11pm. 
Sakura Asian Takeaway in Oranmore is perfectly located in the heart of Oranmore Village and has an extensive menu to choose from including Asian Street Food dishes and Sushi dishes suitable for everyone from those who like a hot and spicy dish to someone who likes something a little milder. Sakura Asian is an Oranmore Takeaway that uses fresh ingredients from local suppliers and prepare their dishes with the freshest of authentic ingredients. Sample their popular starters like Chicken Gyoza dumplings with gyoza sauce or Maguro Tuna sushi or our main courses including Japanese Curry Rice Stir fried with seasonal vegetables and Japanese curry sauce or Yakisoba which is a Japanese style stir fried egg noodles with seasonal vegetables, and Japanese seaweed. Located on Main Street, Oranmore, Galway. Monday to Sunday 5pm-11pm, closed Tuesdays.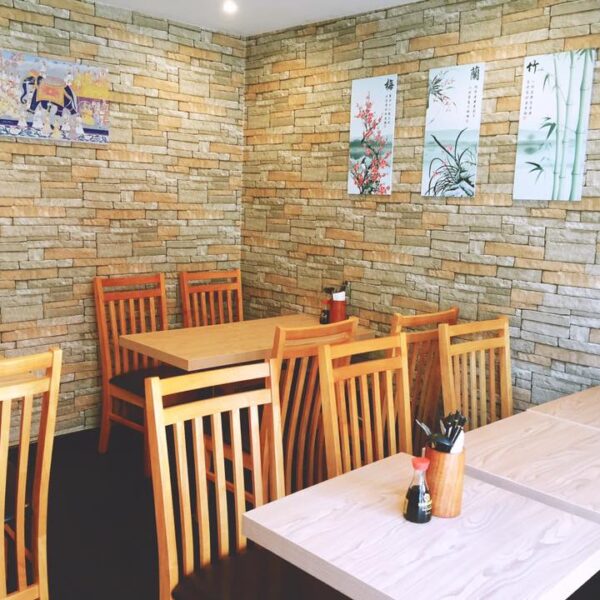 Santoor Indian Restaurant
Santoor Indian Restaurant is the home of authentic Indian cuisine in Oranmore. Their highly trained staff provide a 5 star service to each and every customer they see. Santoor Indian Restaurant is located on Main Street, Oranmore, Galway. Monday to Saturday 5pm-11pm. Sunday 1pm-10pm.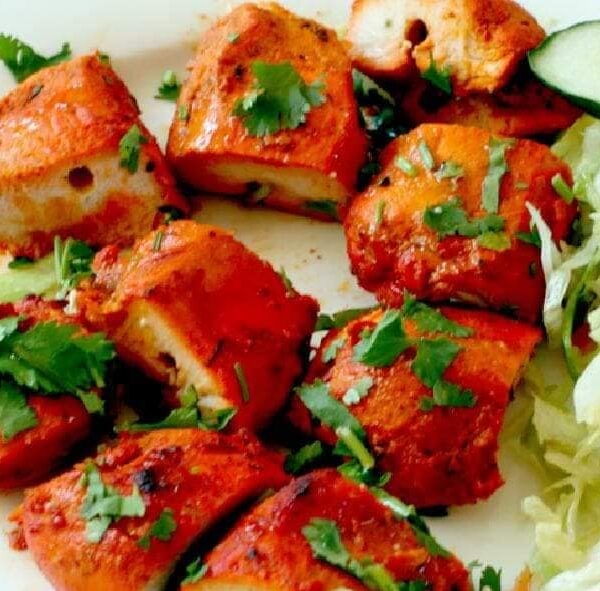 Buses to and from Galway City run daily to Oranmore Town Centre. These bus routes are the 51, 350 and the 404 from Eyre Square.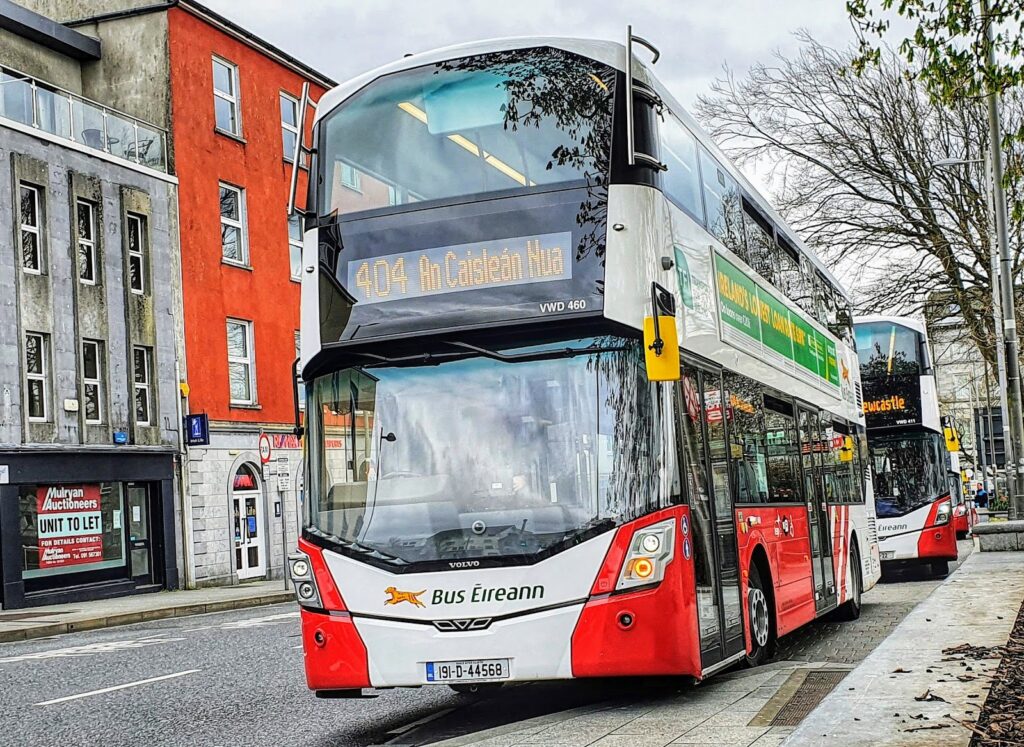 Oranmore is also accessible by train from Eyre Square, with multiple departure times daily. Oranmore train station is about a half an hour walk from Oranmore Town Centre. 
Oran Cabs are Galway's most friendly and reliable cab service company. They thrive on providing one time service, reliability, puncuality and loyalty. With over 30 years experience in the business you can be sure to count on them. With Oranmore only a 20 minute taxi journey from Eyre Square, why not take a taxi out to see our beautiful town. Oran Cabs are open 24/7.