We have been lucky to have many unique stalls and vendors be apart of our market. Here are just a few of the stalls we have had the pleasure of hosting in Oranmore – both past and present. 
Mad Yolk Farm is an ethical farm which use a no dig technique so they do not harm the soil or the environment. Brian sells organic eggs from his own flock of hens. Vegtables, salad and herbs are all grown by Brian himself in Rosshill Road, Roscam.
Brian is the Mad Yolk Egg Man, he collects the eggs and dances with the chickens every single day. The eggs go straight from Brian to you. There is no middle man and no unnecessary transport. Just a direct relationship between the farmer and the customer.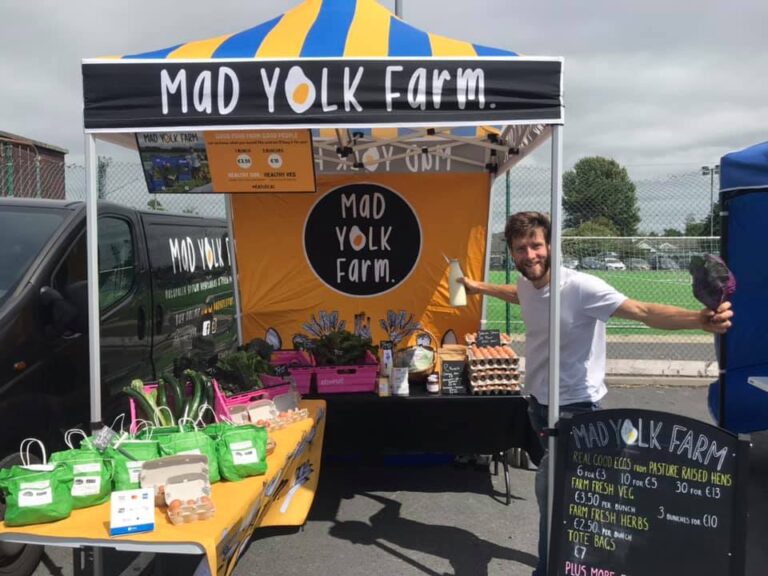 The Happy Lobster is a local fish shop who sells a vast variety of high quality fresh and frozen fish to wholesale and retail merchants. With 40 years of experience we are lucky to have them at our markets.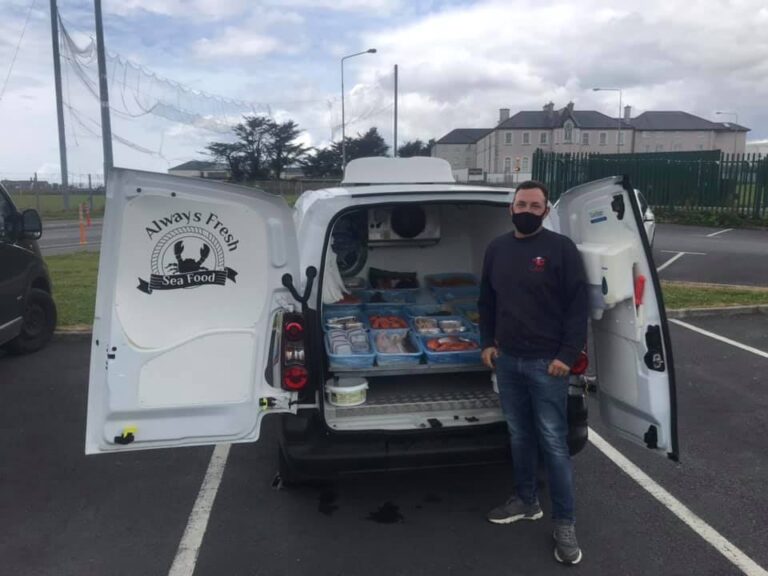 Franke is a qualified chef and sells a variety of delicious baked goods such as cheesecake, cookies, brownies and he also sells popcorn!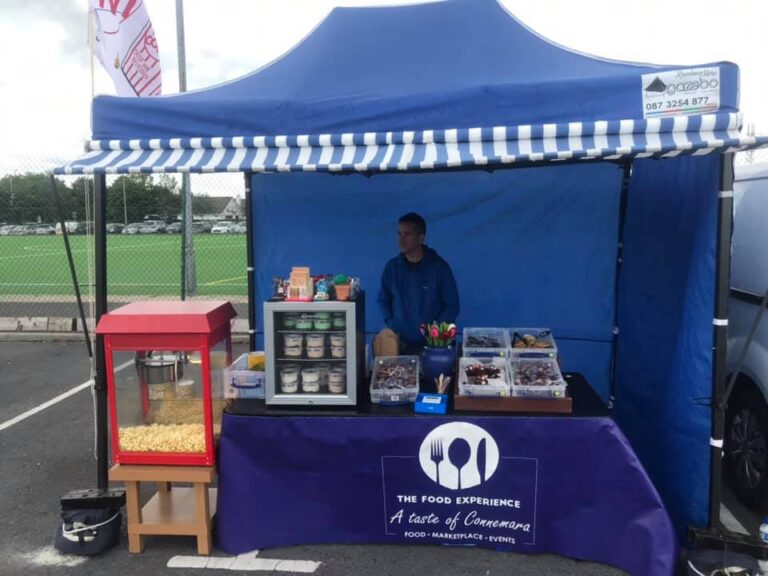 The Pancake Factory has a delicious, wide range of both sweet and savoury crepes, made fresh while you're waiting. Afterall, who doesn't love a good crepe?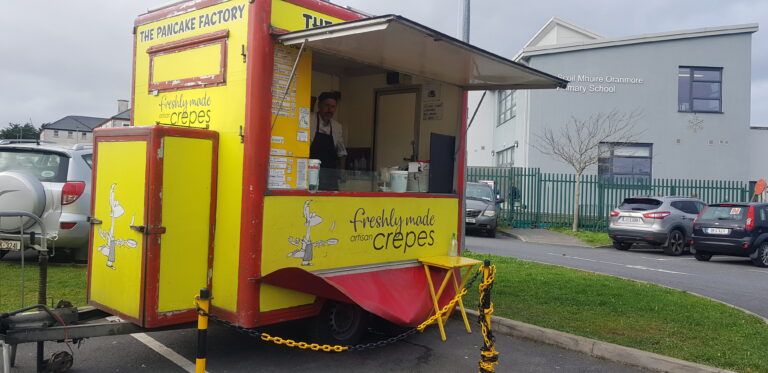 Evren at Over The Spud cooks Turkish style baked potato with a wide range of toppings. If we do say so ourselves they look absolutely divine!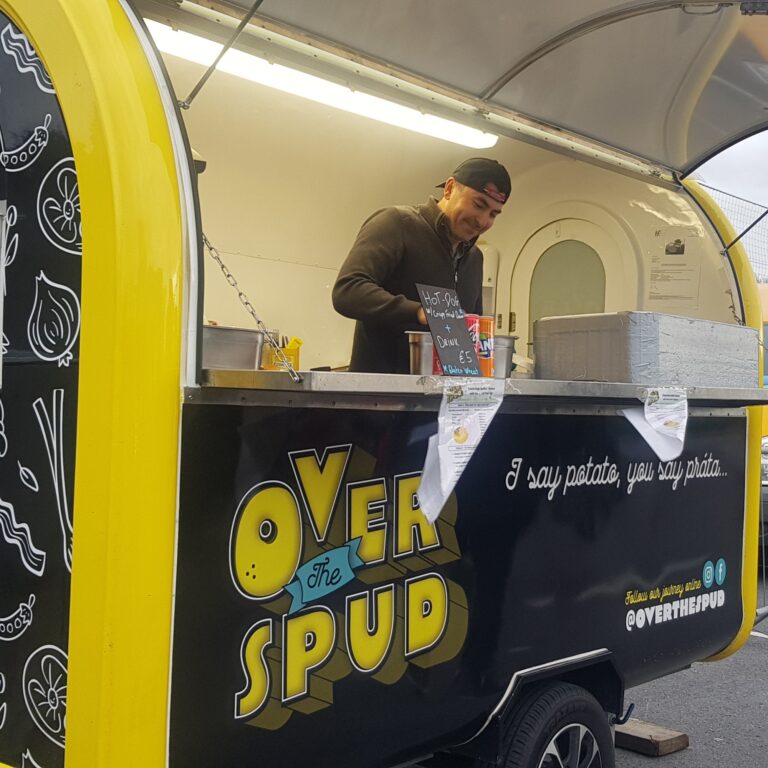 Gourmet Connemara Sausages
Gourmet Connemara Sausages sell award winning gourmet sausages served in a white roll with various tasty fillings. They also offer a range of treats such as; cookies, slushies and icecream.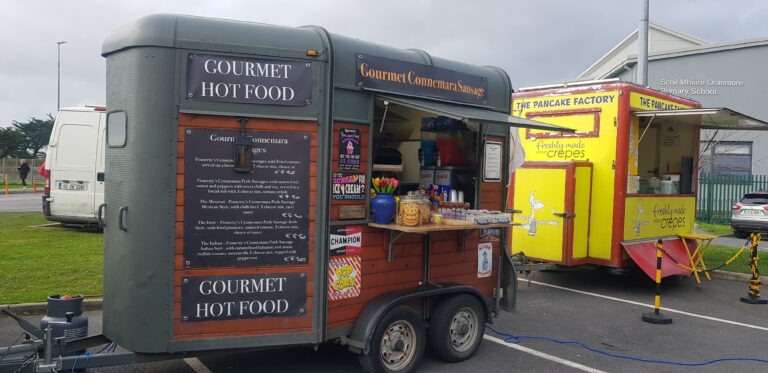 Wildfire Gourmet Food Truck
Wildfire Gourmet Food Truck offer award winning hand-crafted gourmet burgers and hand cut chips, made from farm fresh ingredients. Everything is made from scratch to order in their fire engine!