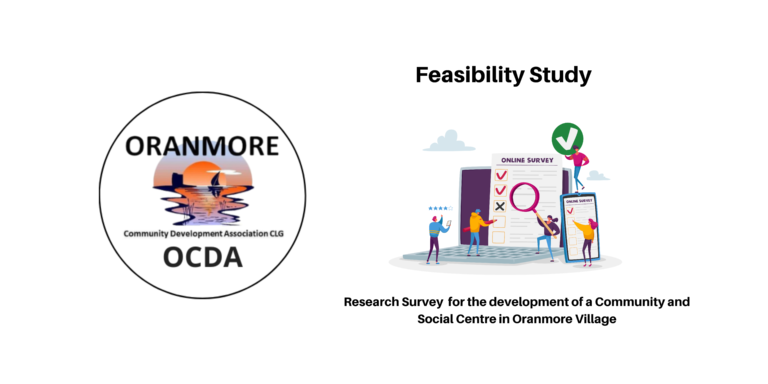 The Oranmore Community Development Association (OCDA) believe that Oranmore is lacking a Community & Social Centre in the heart of the village. 
Your response to this survey about your families activity usage will feed into an ongoing feasibility study to determine if a Community & Social Centre is required in Oranmore. 
A feasibility study is a necessary step before initial design and consultation with Galway County Council can commence.  The survey will be anonymous and responses will be open until Friday 15th August 2022.
We would first like to find out where your family lives in relation to Oranmore village,
What indoor activities family members are involved in both inside and outside of Oranmore,
and finally, we will ask you what facilities that you feel will be a necessary addition to the Village
Please take the time to complete a 2 minute survey as open and honestly as possible.
Your feedback is appreciated.
Thank You on behalf of the OCDA
Click 
HERE
 to access the survey!